Joss has particular experience in Court of Protection work and acts in both health and welfare and property and estates matters.
Recent work includes:
A claim to recover a six-figure sum appropriated by the defendant from an elderly relative whilst acting under a lasting power of attorney.
Proceedings brought by an individual who had received a multi-million pound award following a catastrophic road traffic accident. P was adjudged to have lacked capacity to make decisions about his property and affairs and consequently a professional deputy was appointed. Following a breakdown in relations between P and the deputy, P commenced the claim on the basis that he had regained capacity and sought to have the deputy replaced with a professional trustee. The matter is currently on-going.
On-going proceedings involving cross-applications by two brothers both seeking to prevent the other from being appointed as a deputy for their father and seeking their own appointment.
A contested application to be appointed as property and affairs deputy. Joss' client was successful in defeating the objection and obtaining a deputyship order.
Joss spent two months in the spring of 2016 on secondment with Foot Anstey LLP. During this period he operated exclusively in Court of Protection matters, predominately in cases where Foot Anstey were acting on behalf of the Official Solicitor. As a result he has a detailed understanding of how the Court of Protection operates.
Professional memberships:
Qualifications & awards:
BA Hons, Philosophy and Theology, Jesus College, University of Oxford.
Lord Denning Scholarship, Lincoln's Inn
Lord Haldane Scholarship, Lincoln's Inn
Hardwicke Entrance Award, Lincoln's Inn
Sankey Scholarship, Jesus College, University of Oxford
Additional information:
Prior to pupillage Joss worked variously as a teacher in Moscow; a chef in a double Michelin-starred restaurant; and as a paralegal for OSG solicitors, where he worked exclusively on First Subsea Ltd v Balltec Ltd & Ors [2014] EWHC 866 (Ch). This landmark case was the subject of a 25-day trial in the High Court and involved allegations of breach of fiduciary duty, conspiracy to injure by unlawful means and patent infringement.
Joss grew up in the Lake District and enjoys hiking, cooking and going to the theatre. He is a keen squash player, an enthusiastic cricketer, and an adequate tennis player. He occasionally goes running out of a sense of obligation rather than any real enjoyment.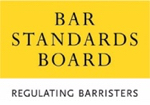 Joss Knight is regulated by the Bar Standards Board (BSB) and holds a current practising certificate. If you are not satisfied with the service provided, please read
here
.