Joss advises in a wide-range of complex commercial, company and insolvency matters.
He recently appeared for the applicant in Housemaker Services Ltd v Cole & Anor [2017] EWHC 753 (Ch) in which the court considered the circumstances in which it would give a 'limitation direction' to a company under section 1028 of the Companies Act 2006 disapplying the period in which the company was struck off the register for the purposes of limitation and thus allowing the company to bring a claim against a third party.
Joss has particular experience in partnership law and has acted in relation to partnerships concerning a building company, a farm, a public house, and a Christian holiday and education centre. He recently appeared on behalf of the claimant in a long-running and acrimonious partnership dispute, culminating in a two-day trial. The client, who had been excluded from a highly successful construction partnership with extensive assets, successfully challenged the dissolution accounts.
Joss is also frequently instructed on a wide range of bankruptcy and insolvency matters, including insolvent estates. He has particular experience of cases involving the restoration of a dissolved company to the register.
Joss' recent caseload includes:
H v M – an on-going dispute concerning the allegedly negligent drafting of a Share Purchase Agreement which resulted in a seven-figure loss.
M v T – a claim against a bank for allegedly mis-selling insurance facilities.
A dispute over the enforceability of personal guarantees given by company directors
A claim concerning the enforceability of restrictive covenants and 'non-compete' clauses within contracts of employment.
E v F – alleged breach of contract and/or Tomlin order under which the defendant manufacturer was obliged to produce a large number of components in accordance with the dlaimant's design.
B v U – a claim brought by a student against a university for on the grounds of misrepresentation and negligent/substandard tuition.
Recovery of Legal fees
Joss has particular experience in claims for the recovery of legal fees. His recent caseload includes a successful summary judgment application on behalf of the claimant solicitor and a trial where he successfully argued that the only consideration the defendant client was obliged to provide the solicitor under the retainer was assistance in the design of a charity website.
Professional memberships:
Qualifications & awards:
BA Hons, Philosophy and Theology, Jesus College, University of Oxford.
Lord Denning Scholarship, Lincoln's Inn
Lord Haldane Scholarship, Lincoln's Inn
Hardwicke Entrance Award, Lincoln's Inn
Sankey Scholarship, Jesus College, University of Oxford
Additional information:
Prior to pupillage Joss worked variously as a teacher in Moscow; a chef in a double Michelin-starred restaurant; and as a paralegal for OSG solicitors, where he worked exclusively on First Subsea Ltd v Balltec Ltd & Ors [2014] EWHC 866 (Ch). This landmark case was the subject of a 25-day trial in the High Court and involved allegations of breach of fiduciary duty, conspiracy to injure by unlawful means and patent infringement.
Joss grew up in the Lake District and enjoys hiking, cooking and going to the theatre. He is a keen squash player, an enthusiastic cricketer, and an adequate tennis player. He occasionally goes running out of a sense of obligation rather than any real enjoyment.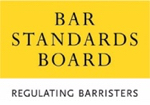 Joss Knight is regulated by the Bar Standards Board (BSB) and holds a current practising certificate. If you are not satisfied with the service provided, please read
here
.