A strong advocate who gets to the heart of a problem and provides sound, clear advice."
Legal 500, 2021
Chancery, Probate & Tax
Joss acts in a wide variety of wills, probate and estates matters. He has particular expertise in claims where the validity of the will is disputed, and claims for an interest in property on the basis of proprietary estoppel, resulting trust or constructive trust.
Joss advises on all matters relating to the estate administration, and has particular experience in applications for the removal of executors under s.50 of the Administration of Justice Act 1985, and the administration of insolvent estates. He was recently successful in obtaining the removal of the professional trustees and executors of a seven-figure will trust on the basis they had acted capriciously in the exercise of their discretion and had incurred excessive costs.
He has extensive experience of matters where the validity of the will is disputed on the grounds of forgery, lack of capacity or undue influence.
Joss regularly acts for claimants and defendants in claims under the Inheritance (Provision for Family and Dependants) Act 1975. His recent caseload involves claims by spouses, adult children and cohabitees, as well as acting on behalf of clients seeking to bring a claim outside the six-month limitation period.
Joss also frequently advises in claims advanced under the principle of proprietary estoppel.
Recent work includes:
D v T – a claim brought by an excluded beneficiary for a declaration of invalidity on the basis the Deceased was suffering from hallucinations and psychosis at the time instructions for the will were given and when it was signed.
W v M – a claim for a declaration that the will was invalid as a result of undue influence exerted by the sole beneficiary, who was living with the Deceased for an extended period of time as a non-romantic cohabitee.
K v M – a claim, brought by a disappointed beneficiary against solicitors engaged by the deceased testator to draft a will on his behalf which was subsequently deemed to have been invalidly executed.
R v K – a dispute arising out of whether the deceased had the capacity to get married, draft a new will and dispose of property.
H v R (2017) – Joss acted for the defendant at trial in a claim seeking a beneficial interest in a property in central London worth in excess of £1m on the basis of a proprietary estoppel and/or resulting trust.
C v T (2017) – Joss appeared for the claimant in a multi-track trial in the Chancery Division of the Bristol District Registry who was claiming an interest in the property of his deceased partner on the basis of common intention constructive trust and/or proprietary estoppel. Awaiting judgment.
Defending, on the basis of resulting trust and/or proprietary estoppel, a possession claim brought by the step-father of the defendant's deceased husband.
E v P – Acting in a neighbour dispute where the claimants had carried out extensive works to a patch of land on the basis the Defendant had agreed they could have it.
Joss recently successfully resisted an application under s.14 TOLATA for the sale of jointly owned commercial property, appeared in two multi-track trials seeking a declaration as to the existence and extent of an interest in property, and obtained the removal of the professional trustees of a seven-figure trust.
Professional memberships:
Qualifications & awards:
BA Hons, Philosophy and Theology, Jesus College, University of Oxford.
Lord Denning Scholarship, Lincoln's Inn
Lord Haldane Scholarship, Lincoln's Inn
Hardwicke Entrance Award, Lincoln's Inn
Sankey Scholarship, Jesus College, University of Oxford.
Additional information:
Prior to pupillage Joss worked variously as a teacher in Moscow; a chef in a double Michelin-starred restaurant; and as a paralegal for OSG solicitors, where he worked exclusively on First Subsea Ltd v Balltec Ltd & Ors [2014] EWHC 866 (Ch). This landmark case was the subject of a 25-day trial in the High Court and involved allegations of breach of fiduciary duty, conspiracy to injure by unlawful means and patent infringement.
Joss grew up in the Lake District and enjoys hiking, cooking and going to the theatre. He is a keen squash player, an enthusiastic cricketer, and an adequate tennis player. He occasionally goes running out of a sense of obligation rather than any real enjoyment.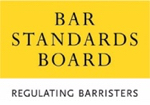 Joss Knight is regulated by the Bar Standards Board (BSB) and holds a current practising certificate. If you are not satisfied with the service provided, please read
here
.