Oliver appears on behalf of applicants and respondents at all stages of the financial remedies process, including FDA's, FDR's, application hearings and final hearings. Oliver also accepts instructions in relation to applications brought under Schedule 1 of the Children Act 1989.
Recent examples of work:
S v T – negotiated settlement at final hearing following a short marriage.
F v F – contested costs application following the issue of enforcement proceedings.
B v M – negotiated settlement at FDR on behalf of the applicant, achieving a sale of the respondent's property in order to house the applicant and the parties' child until majority (Schedule 1).
F v F – pre-issue opinion on settlement prospects considering, inter alia, inherited funds and pension sharing.
W v W – successful application for a single joint expert to value the respondent's business as a consequence of concerns being accepted in relation to previous valuations.
H v B – pre-issue opinion on settlement prospects (Schedule 1).
K v K – 3-day final hearing. Negotiated settlement reached on day 2.
Z v Z – successful Senior Courts Act 1981, section 39, enforcement application and opposition of a cross-application to vary the existing financial remedies order.
Oliver also has a particular interest in disputes arising under the Trusts of Land and Appointment of Trustees Act 1996, acting on behalf of claimants and defendants. He frequently advises on the merits of pursuing a claim prior to issue and drafts pleadings at all stages of the litigation process. Oliver also represents clients at interim and final hearings.
Qualifications & awards:
BPTC (UWE), LLM Commercial Law (Birmingham) – Distinction (1st in Year), LLB (Cardiff)
Marshall Hall Trust Award (Inner Temple); BPTC Outstanding Prize (Inner Temple); Tutors Prize (UWE); Criminal Litigation, Evidence Prize &
Sentencing Prize (UWE); Civil Litigation & Evidence Prize (UWE); LLM Scholarship (University of Birmingham).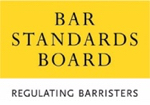 Oliver Riley is regulated by the Bar Standards Board (BSB) and holds a current practising certificate. If you are not satisfied with the service provided, please read
here
.