Richard specialises in wills & trusts, and regularly advises and appears in cases where the validity of a will is challenged on grounds such as: non-compliance with the Wills Act 1837; lack of testamentary capacity; want of knowledge and approval; and undue influence. Where appropriate, Richard will also consider whether the court is likely to set aside any lifetime transaction or gift involving the deceased.  Richard also advises on the construction of wills and applications to rectify wills.
As well as representing parties in disputes under the Inheritance (Provision for Family and Dependants) Act 1975, Richard acts in disputes between a beneficiary and a personal representative, or between two personal representatives, including claims to remove personal representatives under section 50 of the Administration of Justice Act 1985.
He worked as Judicial Assistant to Lord Justice Carnwath between January and March 2010, and is a qualified mediator.
Recent work includes:
Application for extension of time under Inheritance (Provision for Family and Dependants) Act 1975
Mediation re donatio mortis causa dispute
Application to rectify will
Application for examination of attesting witness to will
Costs hearing re application to remove executor
Advised administrator who wrongly distributed the estate
Professional memberships:
Chancery Bar Association
Appointed to the panel of barristers who sit as clerks at Barrister Disciplinary Tribunals (March 2013)
Qualifications & awards:
BA (Oxon) Literae Humaniores (First Class); Princess Royal Scholarship (Inner Temple); completed the Advanced Advocacy Course, Keble College, Oxford University (August 2013)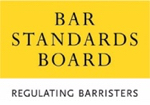 Richard Gold is regulated by the Bar Standards Board (BSB) and holds a current practising certificate. If you are not satisfied with the service provided, please read
here
.