Matthew leads a successful and expanding Clinical Negligence team, and represents both claimants and defendants in a wide variety of claims of significant value. He has particular experience in the fields of birth injury, failed spinal surgery and cardiological issues.
Recent cases include:
M & R v Aneurin Bevan Local Health Board
Acting for the claimants in a birth injury claim of the utmost severity resulting from a delayed transfer to a specialist maternity unit. Complex causation issues. Involves a claim for psychiatric injury on the part of the child's mother. Recovered in excess of £4 million on a capitalised basis.
J v Poole Hospital
Represented the claimant who had sustained incomplete tetraplegia as a result of a delayed diagnosis of spinal infection. Amputation of left leg subsequently required. Challenging breach of duty and causation issues. Compromised for in excess of £3 million.
L v Dr Kanagaratnam
Claim arising out of the insertion of a pace maker without obtaining the claimant's proper consent. Alleged failure to set out the non-invasive treatment options. Claimant developed pericarditis as a result of the pace maker procedure.
W v George Eliot Hospital
Infant claimant sustained a severe brain injury following a clash of heads at school. Alleged delays in obtaining a CT scan, diagnosing the cranial bleed and surgical intervention. Recovered in excess of £3 million.
W v Oxford University NHS Trust
Claim on behalf of an infant claimant whose had lost his mother to meningococcal septicaemia. Alleged failure to diagnose and treat the infection on the part of the hospital. Complex loss of services claim pursuant to the Fatal Accidents Act. Recovered in the region of £500,000.
C v PC
Instructed by the MDU to defend a failed spinal surgery claim of the utmost severity. Claimant rendered tetraplegic. Significant liability and quantum issues. Compromise in excess of £10 million.
P v Nottingham University NHS Trust
Delayed diagnosis and treatment of severe spinal pathology resulting in collapse of spinal column and subsequent paraplegia. High value claim.
Professional memberships:
Association of Personal Injury Lawyers
Personal Injury Bar Association
Association for Victims of Medical Accidents
British Association for Sport and the Law
Qualifications & awards:
1992 Diploma in International Law – St. Catherine's College Cambridge
1991 MA in Jurisprudence – Trinity College, Oxford
Additional information:
Legally Qualified Chair on the British Equine Federation's Anti-Doping and Controlled Medication Hearing Body.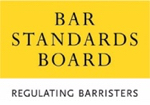 Matthew Phillips QC is regulated by the Bar Standards Board (BSB) and holds a current practising certificate. If you are not satisfied with the service provided, please read
here
.