Matthew has specialised in asbestos disease claims for over 20 years. His practice now focuses on mesothelioma claims.
In addition to cases involving workplace exposure to asbestos he has extensive experience of claims involving domestic / environmental exposure. He has acted for claimants against all the major industrial / commercial asbestos users and manufacturers.
Matthew was junior counsel in the House of Lords in the landmark causation case of Fairchild v Glenhaven Funeral Services. He has also been instructed in international multi-party / group litigation: i) Cape "Afrika" litigation – on behalf of several thousand South African asbestos miners. ii) Anglo American Plc. litigation – on behalf of over a thousand South African gold miners suffering with silica / tuberculosis related diseases.
Matthew is instructed by the leading firms of solicitors in the asbestos field. He has lectured widely on asbestos-related litigation.
Recent cases include:
H & B v John Barnsley & Sons Ltd
Represented the successful claimant at the trial of a mesothelioma claim. Relatively low exposure. Central issue whether in breach of duty in the light of CA decision in Williams v Birmingham University.
C v John Laing Plc
Represented the successful claimant at the trial of a mesothelioma claim. Early and intermittent asbestos exposure sawing asbestos sheets in the 1940s. Central issue whether exposure "substantial" in the legal sense.
R v The National Coal Board
Trial on liability in a mesothelioma claim. Alleged low level exposure to blue asbestos in a colliery workshop. Complex evidence on air testing and asbestos fibre levels.
D v National Grid Gas Plc
Trial on the issue of quantum in a mesothelioma claim in which period of pain and suffering endured by the deceased was exceptionally short (5-6 weeks). Issue of principle regarding the application of the JSB Guidelines. Successfully argued that the JSB Guidelines should not be applied. Recovered £45,000 by way of general damages.
E v Liberty Retail Plc
Claim arising out of asbestos related Retroperitoneal Fibrosis (RPF) – an unusual abdominal condition that has destroyed the claimant's kidney function. No previously litigated claims of this type. Issues of causation and foreseeability of injury. Claim compromised.
C v Birmingham City Council
Trial on liability in a "living mesothelioma" claim. Very low level exposure to asbestos in a school kitchen. Successfully recovered in excess of £200,000.
B v Horace W Cullum Ltd
Represented the widowed claimant whose husband died of an asbestos related mesothelioma. The deceased was a relatively high earner with complicated pension arrangements in place. Complex dependency issues. Recovered in the region of £500,000.
I v Balfour Beatty Ltd
High value mesothelioma claim. Complex income dependency claim. Damages recovered in excess of £600,000.
S v The National Dock Labour Board
Domestic / environmental exposure claim. Acted for the claimant who had contracted mesothelioma when exposed to asbestos working in a café on Tilbury Docks. Recovered in excess of £200,000.
Professional memberships:
Association of Personal Injury Lawyers
Personal Injury Bar Association
Association for Victims of Medical Accidents
British Association for Sport and the Law
Qualifications & awards:
1992 Diploma in International Law – St. Catherine's College Cambridge
1991 MA in Jurisprudence – Trinity College, Oxford
Additional information:
Legally Qualified Chair on the British Equine Federation's Anti-Doping and Controlled Medication Hearing Body.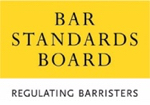 Matthew Phillips QC is regulated by the Bar Standards Board (BSB) and holds a current practising certificate. If you are not satisfied with the service provided, please read
here
.