Matthew's personal injury practice revolves around high value spinal and brain injury claims arising out of road traffic and workplace/industrial accidents. Matthew is also experienced in handling fatal accident claims and the calculation of damages pursuant to the Law Reform Act and Fatal Accidents Act.
Recent cases include:
Y v The National Trust
Trial on the issue of liability on behalf of a spinally injured (paraplegic) tree surgeon. Unusual legal issue regarding the duty of care owed by occupiers to the employees of independent contractors.
W v Mckenzie
Acted for the claimant who had sustained a severe head injury in an RTA. Difficult quantum and case management issues. Recovered a lump sum and periodical payments worth in excess of £1.5 million on a capitalised basis.
H v Mackie
Claimant sustained severe head and spinal injuries in an RTA. Recovered in excess of £5 million on a capitalised basis.
H v MIB
Claimant rendered paraplegic when aged 5. Claim settled for in excess of £6 million when the claimant was aged 17. Complex issues surrounding the suitability of periodical payments for a claimant who was resident in Ireland.
W v Groupama Insurance Co
Claimant sustained a life-changing brain injury when only a few days old. Claimant compromised for in excess of £6 million (capitalised) at the age of 15.
G v Cooper
Claimant paraplegic. Presented an interim payment application for £500,000 (on top of previous payment in excess of £1 million) in order to purchase and adapt a particular property. Claim compromised for in excess of £6 million (capitalised).
M v Burr & Warren Transport
Trial on the issue of quantum in a tetraplegia claim that compromised after case opened. Lump sum in excess of £3 million plus significant periodical payments – difficult indemnity issues relating to future state funding.
L v Ling
Devastating brain injury claim with claimant requiring a 24 hour two carer regime. Difficult quantum issues in relation to care provision and accommodation. Settled shortly before trial. Lump sum value of the compromise in excess of £8 million.
M v CICA
CICA claim arising out of severe spinal injury. Applicant stabbed in the neck with a screwdriver in an unprovoked attack – suffers from Brown Sequard Syndrome (effectively incomplete tetraplegia). The claim involved an application for a new category of tariff award for "incomplete tetraplegia" which was accepted by the Tribunal who recommended it to the CICA executive. Total award in excess of £450,000.
P v James
Acting for the claimant who sustained a severe spinal injury in an RTA at the age of 21. Claimant has undergone several major spinal operations and has been left with disabling symptoms of cauda equine with significant psychological consequences.
L v Nomorex
Acted for widowed claimant whose husband, a builder, was killed at work when a wall collapsed. He was 48 years of age at the time of his death. Complex dependency claim under the Fatal Accidents Act on behalf of the claimant and three children. Claim settled for in the region of £500,000.
Professional memberships:
Association of Personal Injury Lawyers
Personal Injury Bar Association
Association for Victims of Medical Accidents
British Association for Sport and the Law
Qualifications & awards:
1992 Diploma in International Law – St. Catherine's College Cambridge
1991 MA in Jurisprudence – Trinity College, Oxford
Additional information:
Legally Qualified Chair on the British Equine Federation's Anti-Doping and Controlled Medication Hearing Body.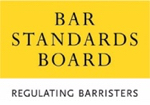 Matthew Phillips QC is regulated by the Bar Standards Board (BSB) and holds a current practising certificate. If you are not satisfied with the service provided, please read
here
.