Michael has the ability to do chancery and tax together so it makes him an excellent resource. 'He is a very down-to-earth and practical barrister. He talks straight and just gives you a focused view on what the practical answer is.' "
Chambers UK, 2021
Tax
Michael started his career as a solicitor and chartered tax advisor, and since moving to the Bar in 2009 he has built a strong tax practice with instructions from leading regional solicitors, accountants and tax advisers.
His tax practice is supported by one of his key specialisms, wills & trusts and in addition he is able to provide stand alone tax advice and representation before the Tax Tribunal including in respect of inheritance tax, capital gains tax, income tax, stamp duty land tax and VAT. As junior counsel to the Crown Michael is regularly instructed by HMRC but also has and extensive taxpayer focused practice. Michael is able to draw upon his previous experience as a specialist tax solicitor and chartered tax adviser.
Appointments:
Senior Associate Teacher, University of Bristol, Law of Trusts
Junior Counsel to the Crown 2015 to 2020
Qualifications & awards:
University of Bristol – First Class (2001)
Additional information:
Michael's interests include owning, riding and maintaining classic motorcycles.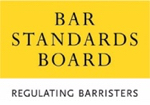 Michael Clarke is regulated by the Bar Standards Board (BSB) and holds a current practising certificate. If you are not satisfied with the service provided, please read
here
.