A clear thinking, positive and precise barrister whose advice is accessible and practical."
Legal 500, 2021
Chancery, Probate & Tax
Charlie is a traditional chancery barrister with a specialism in Inheritance Act 1975 claims and experience with high-value estates and complex wills.
Recent work includes:
Representing the defendant in a two day trial concerning the proceeds from two joint bank accounts held by the defendant and her father. On the death of the father questions arose as to the presumption of advancement and whether a trust had arisen in relation to the monies in the accounts.
Instructed in a number of high value, complex proprietary estoppel claims. The claims have all involved landowner/farmers and disputes between siblings and parents relating to assurances or promises made some time ago relating to land and/or ownership of farm partnership assets.
Acted for the defendant in a three day London County Court trial relating to a Inheritance (Provision for Family and dependents) Act 1975 claim. The claim was successfully defended.
Acted for the defendant in a two day trial in the High Court in a claim made by an adult child against the estate of her late father. The trial raised interesting questions relating to the effect of promises in Inheritance Act claims and the court's role in determining what is and is not assets owned or controlled by the applicant for the purposes of the s3 assessment.
Numerous successful mediations in relation to Inheritance Act claims.
Professional memberships:
Commercial Bar Association
Chancery Bar Association
Qualifications & awards:
MA Oxford University (St Peter's College)
GDL and BPTC (College of Law)
Additional information:
Charlie enjoys running and recently ran the length of the River Wye (150 miles) raising over £32,000 for charity in the process. He has completed over 20 marathons as well as the Marathon des Sables, a race across the Sahara. He also skied 500 miles in a race to the Magnetic North Pole. He enjoys cricket, fishing and horses. He is the chairman of an environmental charity and rivers trust, the Wye and Usk Foundation, and an education endowment charity. Charlie grew up in Gloucestershire and was at school in Bristol.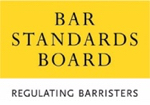 Charlie Newington-Bridges is regulated by the Bar Standards Board (BSB) and holds a current practising certificate. If you are not satisfied with the service provided, please read
here
.