Charlie is robust in his approach but deals with clients very well. He is very methodical and gets to grips with cases quickly."
Chambers UK, 2022
Chancery
Charlie is a well regarded barrister for his commercial and financial services expertise, which is supported by 15 years' prior experience as an investment banker. He is also regularly instructed in cases concerning partnership law and insolvency.
Charlie has been involved in a range of commercial matters in the Court of Appeal, the High Court and the County Courts, with a particular emphasis on company disputes and commercial contract disputes. He recently successfully defended an unfair prejudice petition in a High Court trial, involving breach of a shareholders' agreement and reflective loss.
Recent work includes:
Richmond v Selecta Systems Ltd [2018] EWHC 1446 (Ch): Charlie was instructed as sole counsel in a week long High Court trial involving novel questions of duties of directors to their employees in relation to personal data and malicious interference with personal data as well as the circumstances in which a contract comes into existence.
Wizix v Twin Technologies [2018]: Charlie appeared for the successful claimant in a trial involving a former consultant to a technology start-up venture. The claim involved issues of construction, variation and breach of contract, as well as particularly complex questions relating to damages.
Arbitration [2017]: Charlie advised and represented the director of a company in a dispute with the estate of a former director/shareholder represented by Mark Anderson QC. The arbitration brought under the Arbitration Act 1996 lasted a week, examined issues of variation and breach of a shareholders agreement, construction and rectification and breaches of the duty of good faith.
Charlie was instructed to act for a major defence contractor in a dispute with former shareholder/directors worth in excess of £15m. The unfair prejudice petition and counterclaim were legally and factually complex and involved offshore companies, as well as major MOD contracts. Charlie advised, drafted pleadings and acted for the respondent company at preliminary hearings and at mediation. The matter was settled at mediation.
Housemaker Services Ltd and Another v Cole and Another [2017] EWHC 924 (Ch): This was a complex application, in which Charlie acted for the successful Respondent. The case involved an application for a non-party costs order under s 51 of the Senior Courts Act 1981 against the sole director of the claimant company where the claimant had brought a claim under Part 8 for a limitation direction under s 1028 of the Companies Act 2006.
Monnow Development v Morgan [2016] EWCA Civ 1437: Charlie successfully represented the respondent in the Court of Appeal and at first instance in the High Court in a case involving construction and rectification of an option agreement.
Cusack v Holdsworth and another [2016] EWHC 3084 (Ch). Charlie acted as sole counsel for the respondent director in a week long unfair prejudice petition/breach of shareholders' agreement trial in the High Court (Companies Court). The case has been appealed to the Court of Appeal.
H&S Developments Limited v Chant [2016] EWCA Civ 848. Charlie successfully represented the claimant at first instance and at the Court of Appeal in case involving the meaning of planning permission and the difference between outline and detailed planning permission in the context of a major housing development.
Charlie advised the CFO of a group of companies with a combined turnover of over £70 million in relation to a personal guarantee. The advice related to misrepresentation as well as equitable defences such as indulgence or forgiveness.
Successfully represented the CEO and Chairman of a nationwide property developer in a 3 day trial in the High Court relating to the construction of an option agreement.
Successfully represented a director and majority shareholder in a 2 day High Court trial in front of HHJ Seys Llewellyn QC in a breach of contract/quantum meruit dispute.
Acted for a company director who had sold his business in a misrepresentation/breach of warranty claim worth c. £1 million.
Professional memberships:
Commercial Bar Association
Chancery Bar Association
Qualifications & awards:
MA Oxford University (St Peter's College)
GDL and BPTC (College of Law)
Additional information:
Charlie enjoys running and recently ran the length of the River Wye (150 miles) raising over £32,000 for charity in the process. He has completed over 20 marathons as well as the Marathon des Sables, a race across the Sahara. He also skied 500 miles in a race to the Magnetic North Pole. He enjoys cricket, fishing and horses. He is the chairman of an environmental charity and rivers trust, the Wye and Usk Foundation, and an education endowment charity. Charlie grew up in Gloucestershire and was at school in Bristol.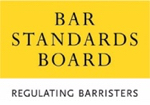 Charlie Newington-Bridges is regulated by the Bar Standards Board (BSB) and holds a current practising certificate. If you are not satisfied with the service provided, please read
here
.