Charlie is excellent in court and provides concise, commercially astute advice."
Legal 500, 2020
COMMERCIAL, BANKING, INSOLVENCY AND CHANCERY LAW
Charlie specialises in all areas of real property matters and can advise clients in the following matters:
Conveyancing and registration
Restrictive covenants and easements
Customary rights
Adverse possession
Boundary disputes
Co-ownership
Estoppel
Mortgages and charges
Commercial landlord and tenant matters including renewals, rent reviews, surrender, forfeiture and dilapidations
Residential landlord and tenant matters
Leasehold valuation tribunal proceedings
Professional negligence
Charlie also advises and appears on behalf of claimants and defendants across a spectrum of property insurance matters. As well as disputes, Charlie can also advise on policy coverage matters.
Recent work includes:
Smith v Yarnold [2017]: Charlie was instructed in a team with Leslie Blohm QC in a case which went to trial in the Bristol District Registry of the High Court relating to an order enforcing a 'put option' for the sale of a family farmhouse. The case threw up issues of interpretation, the strictness of time limits in options, waiver, rectification, specific performance and 'clean hands' in equitable remedies.
H&S Developments Limited v Chant [2016] EWCA Civ 848. Charlie successfully represented the claimant at first instance and at the Court of Appeal in case involving the meaning of planning permission and the difference between outline and detailed planning permission in the context of a major housing development.
Charlie successfully represented the CEO and Chairman of a nationwide property developer in a 3 day trial in the High Court relating to the construction of an option agreement.
Charlie advised an estate owner on the effect and nature of an overage agreement. The advice included strategy as to negotiating with the parties to buy out their interests
Professional memberships:
Commercial Bar Association
Chancery Bar Association
Qualifications & awards:
MA Oxford University (St Peter's College)
GDL and BPTC (College of Law)
Additional information:
Charlie enjoys running and recently ran the length of the River Wye (150 miles) raising over £32,000 for charity in the process. He has completed over 20 marathons as well as the Marathon des Sables, a race across the Sahara. He also skied 500 miles in a race to the Magnetic North Pole. He enjoys cricket, fishing and horses. He is the chairman of an environmental charity and rivers trust, the Wye and Usk Foundation, and an education endowment charity. Charlie grew up in Gloucestershire and was at school in Bristol.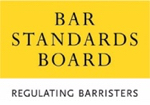 Charlie Newington-Bridges is regulated by the Bar Standards Board (BSB) and holds a current practising certificate. If you are not satisfied with the service provided, please read
here
.