Annie has experience across the breadth of property and real estate matters, including TOLATA claims, trespass, nuisance, residential landlord and tenant and mortgage possession proceedings, boundary disputes, adverse possession, commercial tenancies and the renewal of business tenancies under the 1954 Act.
Annie's recent cases include:
A two-day trespass trial arising in the context of the breach of a licence and including extensive expert evidence.
A one-day possession trial to evict a tenant on the basis of breach of his tenancy agreement due to anti-social behaviour.
Advising the respondent to an application to set aside the transfer of a property due to alleged misrepresentation, deceit, undue influence, unconscionability and mistake.
The settlement of a TOLATA dispute at the directions hearing and acting for the successful claimant at the trial of another.
Advising in respect of nuisance, restrictive covenants, easements and the enforceability of contracts for the sale of land.
Acting for the successful claimants at the trial of their claim for the breach of leasehold covenants by a management company.
Possession proceedings involving a dispute as to whether a partnership which the occupied the property did so as a tenant.
Qualifications & awards:
Accredited Civil & Commercial Mediator (ADR Group)
BPTC (University of the West of England)
GDL (Oxford Brookes University)
BA English Language and Literature (University of Oxford)
Irene Parker Law Scholarship – Lady Margaret Hall, University of Oxford
Exhibition Award and Duke of Edinburgh Entrance Award –  Inner Temple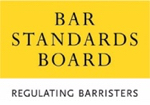 Annie Sampson is regulated by the Bar Standards Board (BSB) and holds a current practising certificate. If you are not satisfied with the service provided, please read
here
.