Annie's experience encompasses a broad range of wills and trusts work, including both contentious and non-contentious matters. Annie has particular experience of advising in respect of the construction of wills and challenges to their validity; 1975 Act claims, including advising in respect of settlement where there are minor beneficiaries; applications for the removal of executors and trustees; trusts of land; and professional negligence arising in context of wills and trusts work, including claims by disappointed beneficiaries.
Recent cases include:
Successfully proving an unsigned copy of a will.
Obtaining permission to appeal a case management decision in the context of high-profile forfeiture claim.
Advising trustees how to resolve an apparent stalemate between them and the beneficiary of a life interest.
Advising potential claimants how best to proceed when presented with a variety of options to obtain a (greater) benefit from an estate, including whether to challenge the validity of the will or to claim under the Inheritance (Provision for Family and Dependants) Act 1975 or pursue the will drafter for professional negligence.
The mediation of a 1975 Act claim in respect of a multi-million pound estate.
Advising in respect of the administration of a will trust where the fund was to be divided equally, but each of the beneficiaries obtained a vested interest at a different point in time.
Advising executors where the estate principally comprised the deceased's unregistered property, the title deeds to which could not be located.
Qualifications & awards:
Accredited Civil & Commercial Mediator (ADR Group)
BPTC (University of the West of England)
GDL (Oxford Brookes University)
BA English Language and Literature (University of Oxford)
Irene Parker Law Scholarship – Lady Margaret Hall, University of Oxford
Exhibition Award and Duke of Edinburgh Entrance Award –  Inner Temple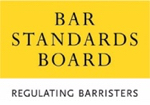 Annie Sampson is regulated by the Bar Standards Board (BSB) and holds a current practising certificate. If you are not satisfied with the service provided, please read
here
.