Annie has experience of a broad range of commercial matters, such as claims in respect of defective goods and services; misrepresentation; building disputes, including in the context of professional negligence; assigned debt; the repayment of loans; rectification; and advising in respect of the enforceability of contractual terms, including in the context of issues in respect of consideration and fairness.
In addition, Annie's experience includes applications for interim relief, such as freezing orders, and applications to enforce judgement, such as by way of orders for sale and third-party debt orders.
Annie's recent cases include:
Successfully appealing errors of law and fact and obtaining judgment for the client for a sum due pursuant to a contract which had at first instance been held to be unenforceable for lack of intention to create legal relations.
The defence of claims against a variety of construction professionals, including surveyors, architects, and subcontractors.
Assisting with the case management of a series of complex claims between members of a farming family, including claims in respect of a partnership and under the TOLATA 1996.
Defending a claim for the rectification of an agreement for sale.
Obtaining extensions of time for the registration of charges under section 859F of the Companies Act 2006.
Qualifications & awards:
Accredited Civil & Commercial Mediator (ADR Group)
BPTC (University of the West of England)
GDL (Oxford Brookes University)
BA English Language and Literature (University of Oxford)
Irene Parker Law Scholarship – Lady Margaret Hall, University of Oxford
Exhibition Award and Duke of Edinburgh Entrance Award –  Inner Temple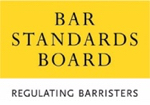 Annie Sampson is regulated by the Bar Standards Board (BSB) and holds a current practising certificate. If you are not satisfied with the service provided, please read
here
.