Jimmy is regularly instructed to advise and to represent claimants and defendants alike in multi-track cases in the County Court involving the statutory duties under the Highways Act 1980, the Occupiers' Liability Acts 1957 and 1984 and the Animals Act 1971 as well as claims for negligence and for assaults on public premises.
Recent cases include:
Acting for a claimant who suffered a needle-stick injury from a syringe left in an item bought from a pawnbrokers.
Advising a claimant who was badly bitten by a dog.
Acting for highways authorities in various trials for slipping and tripping claims.
Acting for the operators of a fairground ride in the case of a claimant who suffered amputation of finger on the ride.
Acting for an elderly claimant who fractured her leg after tripping on a gravel verge in a car park.
Acting for claimant who suffered an eye injury during a school science experiment.
Professional memberships:
Personal Injury Bar Association
Qualifications & awards:
LLB European (Magister), University of Exeter (First Class); LLM, University of the Saarland (First Class); Bachelor of Civil Law, University of Oxford
Lord Denning Scholarship, Lincoln's Inn; Cavendish Prize; DLA European Law Prize; Markus Zalewski Prize; School of Law Commendation.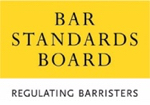 Jimmy Barber is regulated by the Bar Standards Board (BSB) and holds a current practising certificate. If you are not satisfied with the service provided, please read
here
.