Jimmy is regularly instructed to advise and to represent claimants and defendants alike in multi-track cases in the County Court. He is experienced in dealing with cases involving manual handling, the provision and use of work equipment, PPE, slipping and tripping in the workplace, noise-induced hearing loss, and occupational stress and harassment and bullying.
He has a significant amount of recent experience in cases brought against the Ministry of Defence for NIHL and NFCI amongst other injuries, and has settled schedules of loss in several substantial loss of career cases.
Recent cases include:
Advising and acting for defendants in several manual handling claims pleaded in excess of £250,000.
Settling pleadings for and advising an abattoir worker in a manual handling/provision of work equipment claim which caused a significant back injury.
Acting for a defendant with a limitation defence at trial in claim for historic NIHL.
Advising on contributory negligence in claim by factory operative whose hand was crushed.
Advising soldiers with NIHL, NFCI and other injuries in a series of claims against the MOD.
Advising HMRC in-house in a wide range of EL disputes, including a number of high value and complex chronic pain and occupational stress claims.
Professional memberships:
Personal Injury Bar Association
Qualifications & awards:
LLB European (Magister), University of Exeter (First Class); LLM, University of the Saarland (First Class); Bachelor of Civil Law, University of Oxford
Lord Denning Scholarship, Lincoln's Inn; Cavendish Prize; DLA European Law Prize; Markus Zalewski Prize; School of Law Commendation.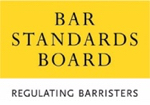 Jimmy Barber is regulated by the Bar Standards Board (BSB) and holds a current practising certificate. If you are not satisfied with the service provided, please read
here
.