Jimmy is instructed in a range of clinical negligence cases in the County Court and High Court. He has settled defences and advices and has appeared at a number of CCMCs and interim applications.
Recent examples of instructions include:
Advising on the merits of a strike out application in a secondary victim claim for nervous shock, in which the claimant widow had witnessed the death of her husband after the Trust negligently failed to diagnose a subarachnoid haemorrhage.
Applying for an extension of time for filing a defence, and subsequently settling the defence and response to Part 18 questions, in a claim regarding the alleged misalignment of the femoral component in a total knee replacement operation.
Settling defences in claims involving allegations of the failure to refer an infant to a specialist paediatric hospital in time to prevent her death; of the removal of a gastric band without the consent of the claimant; of the delay in diagnosis of a scaphoid fracture; and of the retention of a wire fragment during the insertion of a femoral line.
Attending CCMCs in cases involving negligent misdiagnosis of haemochromatosis (valued in excess of £1 million and listed for a 16-day trial); the failure to diagnose deep vein thrombosis; the mismanagement of labour leading to a stillbirth; an extravasation injury in the foot; the development of Guillain-Barré syndrome following an influenza jab; and the misdiagnosis of spondylodiscitis.
Professional memberships:
Personal Injury Bar Association
Qualifications & awards:
LLB European (Magister), University of Exeter (First Class); LLM, University of the Saarland (First Class); Bachelor of Civil Law, University of Oxford
Lord Denning Scholarship, Lincoln's Inn; Cavendish Prize; DLA European Law Prize; Markus Zalewski Prize; School of Law Commendation.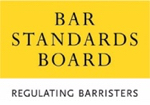 Jimmy Barber is regulated by the Bar Standards Board (BSB) and holds a current practising certificate. If you are not satisfied with the service provided, please read
here
.