In clinical negligence, Jimmy has experience of a wide array of areas of medicine and dentistry and acts for healthcare providers, clinicians and claimants. He has advised on cases involving delays in diagnosis, injuries caused by or in the course of surgery, failure to obtain proper consent, inadequate nursing care and medication errors.
Examples of instructions include:
Failure to identify and treat emergency conditions including oesophageal perforation, acute angle closure glaucoma, ischaemic priapism, appendicitis and intra-abdominal sepsis; delay in carrying out thoracic decompressive laminectomy, leading to neurological compromise; failure to treat serious infection in the foot, leading to an above knee amputation.
Delays in diagnosis of various cancers, including invasive squamous cell carcinoma, morphoeic basal cell carcinoma, endometrial carcinoma and breast cancer.
Injuries caused by or during the course of surgery, including the alleged unnecessary excision biopsy of a suspected carcinoma; the retention of a wire fragment during the insertion of a femoral line; the accidental injection of adrenaline into a toe, causing ischaemia; burn injuries caused during a hypospadias repair; various orthopaedic claims arising out of total hip and total knee replacement; the performance of a subtotal instead of a total cholecystectomy.
Cases involving issues of consent, including the failure to obtain informed consent for the insertion of a Mirena coil; the removal of a gastric band without consent; and the failure to obtain informed consent for the injection of corticosteroids into the knee.
Advising on the merits of a strike out application in a secondary victim claim for nervous shock, in which the claimant widow had witnessed the death of her husband after an NHS Trust negligently failed to diagnose a subarachnoid haemorrhage.
Professional memberships:
Personal Injury Bar Association
Qualifications & awards:
LLB European (Magister), University of Exeter (First Class)
LLM, University of the Saarland (First Class)
Bachelor of Civil Law, University of Oxford
Lord Denning Scholarship & Hardwicke Entrance Award, Lincoln's Inn
Undergraduate prizes including the Cavendish Prize, DLA European Law Prize, Markus Zalewski Prize and School of Law Commendation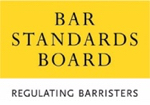 Jimmy Barber is regulated by the Bar Standards Board (BSB) and holds a current practising certificate. If you are not satisfied with the service provided, please read
here
.