Jimmy accepts instructions in all aspects of personal injury law, primarily acting for insurance companies and local authorities and public bodies. He is willing to accept instructions from claimants on a CFA basis in appropriate cases. He is regularly instructed to advise, settle pleadings and to attend trials and interim hearings in multi-track cases in the County Court and the High Court.
Jimmy has significant experience of fraudulent RTA claims, and has dealt with claims involving allegations of dishonesty, surveillance footage, low velocity impacts, staged accidents and exaggerated claims. He has secured multiple findings of fundamental dishonesty at trial.
He is experienced in employers' and public liability and industrial disease claims, including claims involving health and safety regulations, NIHL, occupational stress, the Highways Act 1980, the Occupiers' Liability Acts and claims for negligence. He acts in travel law claims brought under the Montreal and Athens Conventions and the Package Tour Regulations.
Examples of successful outcomes at trial and on appeal include:
Representing the appellant highways authority in the appeal against a first instance finding that there had been a breach of s.41 when the claimant tripped on an area of cracked pavement around the base of a mature tree.
Defending a claim at trial for the operators of a fairground ride in the case of a claimant who suffered amputation of finger on the ride.
Defending multiple claims for injuries sustained during bell-ringing sessions.
Acting for claimant who suffered an eye injury during a school science experiment.
Defending a claim for a head injury occasioned by an alleged battery.
Acting for a defendant with a limitation defence at trial in a claim for historic NIHL.
Acting for a claimant who suffered a needle-stick injury from a syringe left in an item bought from a pawnbroker.
Acting for a child claimant whose foot was crushed by a school bus.
Acting for a claimant who suffered permanent facial scarring after striking his face against the boundary wall of a football pitch.
Professional memberships:
Personal Injury Bar Association
Qualifications & awards:
LLB European (Magister), University of Exeter (First Class)
LLM, University of the Saarland (First Class)
Bachelor of Civil Law, University of Oxford
Lord Denning Scholarship & Hardwicke Entrance Award, Lincoln's Inn
Undergraduate prizes including the Cavendish Prize, DLA European Law Prize, Markus Zalewski Prize and School of Law Commendation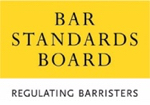 Jimmy Barber is regulated by the Bar Standards Board (BSB) and holds a current practising certificate. If you are not satisfied with the service provided, please read
here
.