John is an absolutely meticulous barrister and gets to the core of the issue immediately. His advice is always crystal clear and I am always impressed by his drafting. John has great attention to detail and provides imaginative solutions to problems. He is also very polished on his feet."
Chambers UK, 2022
COMMERCIAL DISPUTE RESOLUTION
John trained as a mediator at the London School of Mediation, was accredited in 2015 and now serves as both a mediator and as a representative at mediations. His approach to facilitative mediation is to control the process to help the parties be creative in constructing possible solutions. John sees his role as helping the parties use their own positions and interests to work towards a solution, leaving the parties respective lawyers to evaluate their case and offer any legal advice. John uses his extensive legal and commercial experience to help principled negotiations reach a resolution based on reason and objective criteria. If necessary John will test those positions. His experience as a mediator includes probate actions which better helps him to understand the parties' positions. John finds mediation to be a very stimulating and rewarding part of his practice.
The feedback from clients following mediations include:
"Thank you for acting as mediator. We're very grateful and we all thought you were brilliant."
"Thank you very much again, especially on behalf of ….. for your exemplary conduct of …. mediation. Your calm and friendly efficiency, in our difficult circumstances, made us feel welcome, ensured that the proceedings were conducted with promptness, efficiency and confidentiality, and we're grateful that this contributed to a satisfactory compromise within the time you'd allocated (just!)."
"My clients felt engaged, they liked John's soft style and the fact he listened to them. I would use John again without fail."
"Thank you for your invaluable help over the course of the day."
"John was very calm, collected and quietly confident throughout the mediation offering a steady hand to guide the parties through the day to ultimately reach a sensible settlement."
"I would be pleased to recommend him in the future."
"The clients were pleased with John's conduct of the mediation. They appreciated the time he took to listen to their concerns."
"You did a great job getting us over the finish line."
"John's gentle and confident manner was ideal for a client embroiled in an unfortunate family dispute."
Professional memberships:
Chancery Bar Association
Associate member of the Association of Contentious Trust And Probate Specialists (ACTAPS)
Western Chancery & Commercial Bar Association
Professional Negligence Bar Association
Financial Services Lawyers Association
Chartered Accountant (Institute of Chartered Accountants in England & Wales) ACA
Associate Member of the Association of Pension Lawyers
Member of the Court of Protection Bar Association
Qualifications & awards:
BA Comb Hons (Exon.) ACA (Qualified as a Chartered Accountant 1991) Dip. Law (Distinction)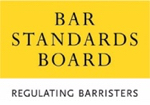 John Dickinson is regulated by the Bar Standards Board (BSB) and holds a current practising certificate. If you are not satisfied with the service provided, please read
here
.