He is a standout counsel."
Legal 500, 2021
INQUESTS AND INQUIRIES
Matthew typically undertakes about half a dozen substantial (one week or more) inquests each year, often Article 2 inquests concerning public authorities. He regularly deals with death in custody inquests.
Regular shorter inquests include those that tend to precede a civil claim, including workplace accidents, road traffic accidents and death in (or having left) a clinical setting.
Matthew also deals with claims for damages for breaches of the Human Rights Act following death, including victim status, breach of article 2 (and sometimes 3) and the value of claims. He has an interest in costs generally, within which he deals with issues concerning the recovery of costs of inquest proceedings in civil claims.
Matthew spent a year working almost exclusively on the BSE Inquiry early on in his practice. He has an appreciation for the practicalities and politics of public inquiries, and is used to dealing with hearings (particularly inquests) which attract media attention.
Professional memberships:
Personal Injury Bar Association
Qualifications & awards: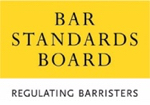 Matthew White is regulated by the Bar Standards Board (BSB) and holds a current practising certificate. If you are not satisfied with the service provided, please read
here
.