Matthew is incredibly thorough and knows his papers upside down and back to front. His attention to detail is superb. 'He is extremely sharp and is an excellent advocate.' "
Chambers UK, 2021
Personal Injury
Matthew routinely works for both claimants and defendants in relation to accidents at work and the liability of employers for their employees and others. He was familiar with claims under 6-pack regulations and, following the coming into force of s.69 the Enterprise & Regulatory Reform Act 2013, is now used to dealing with the status of the regulations and their impact on liability issues.
The types of work undertaken cover all of the ways in which employees sustain injury at work, including trips and slips, crushing injuries, repetitive strain and other work-related upper limb disorders, exposure to substances hazardous to health, assaults at work, defective work equipment, inadequate protective equipment, and falls from height.
His expertise in relation to stress claims is complemented by his employment law practice. He advises employees and employers/ HR managers on such issues.
He deals with litigation involving exposure to asbestos and represented the successful employer in the well-known asbestos case McDonald v National Grid and DCLG (in which Matthew was successful at first instance and in the Court of Appeal, the claimant's onward appeal to the Supreme Court against the occupier of power station premises, the other defendant, being successful under the Asbestos Industry Regulations 1931).
Professional memberships:
Personal Injury Bar Association
Qualifications & awards: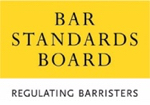 Matthew White is regulated by the Bar Standards Board (BSB) and holds a current practising certificate. If you are not satisfied with the service provided, please read
here
.