He is a standout counsel."
Legal 500, 2021
Inquests and Inquiries
Matthew qualified as a mediator in 2014, primarily for a better insight when representing parties in mediation.
As a mediator himself, Matthew will draw on his wealth of legal experience to assist the parties to reach an acceptable outcome in a personal injury or employment dispute without the need to go to trial / tribunal, avoiding the stress, uncertainty and escalating costs that can be involved in litigation. Matthew takes the view that whilst most personal injury cases can be resolved with a joint settlement meeting attended by the parties representatives without the need for a mediator, there are some cases in which a mediator can prove invaluable assistance. Examples of such cases include multi-party claims, and in particular claims in which there is a particular emotional issue between the parties such as where the defendant continues to employ the claimant.
Matthew brings a calm, assured and pragmatic approach to a mediation allowing parties to remain in control of the dispute and reach a settlement which is acceptable and cost effective to all.
Professional memberships:
Personal Injury Bar Association
Qualifications & awards: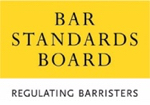 Matthew White is regulated by the Bar Standards Board (BSB) and holds a current practising certificate. If you are not satisfied with the service provided, please read
here
.