Matthew is exceptionally user friendly with me and my clients, always has time to answer my queries and can turn his mind to the most complicated of cases/issues with speed and enthusiasm. His knowledge of the law and his forensic approach always serves him well."
Legal 500, 2021
Personal Injury
Matthew has significant experience and expertise in highway law issue and is used as counsel by a number of highway authorities in relation to the questions of when a way is a highway, when a highway is a highway maintainable at public expense, and the effect that these issues have on duty and standard of care.
He has successfully defended a number of cases in which he has shown that no duty of care is owed, a claimant being present on a highway that is not a highway maintainable at public expense as of right (the best known example is Young v Merthyr Tydfil CBC [2009] PIQR P23).
He regularly lectures on highway law issues, over the years having been invited to lecture amongst others the Chartered Institute of Highways and Transport and the Institute of Public Rights of Way. His various pieces on "Ways, Highways and Highways Maintainable at Public Expense" on the chambers website continue to drive traffic despite being over 6 years old.
Professional memberships:
Personal Injury Bar Association
Qualifications & awards: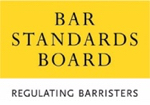 Matthew White is regulated by the Bar Standards Board (BSB) and holds a current practising certificate. If you are not satisfied with the service provided, please read
here
.