Matthew is incredibly thorough and knows his papers upside down and back to front. His attention to detail is superb. 'He is extremely sharp and is an excellent advocate.' "
Chambers UK, 2021
Personal Injury
Matthew boasts particular experience and expertise in matters of Highway Law, and regularly advises (particularly highway authorities) on such claims including ordinary trippers/ slippers, winter maintenance cases, and cases in which the status of the location (and whether it is highway or highway maintainable at public expense) is vital.
Matthew also regularly deals with accidents involving an occupier's liability to the public (such as claims in supermarkets, shopping centres, public parks and the like).
He enjoys what he terms "ordinary common law disputes" including incremental extension of the Caparo v Dickman test for the imposition of a duty of care, claims in negligence arising out of flooding (whether injury is sustained or not), and claims which can be put on a contractual footing.
Professional memberships:
Personal Injury Bar Association
Qualifications & awards: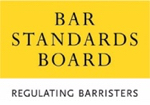 Matthew White is regulated by the Bar Standards Board (BSB) and holds a current practising certificate. If you are not satisfied with the service provided, please read
here
.