Matthew is exceptionally user friendly with me and my clients, always has time to answer my queries and can turn his mind to the most complicated of cases/issues with speed and enthusiasm. His knowledge of the law and his forensic approach always serves him well."
Legal 500, 2021
Personal Injury
Matthew has always taken an interest in issues of costs arising from personal injury litigation, and regularly advises on issues including qualified one-way costs shifting, the application of Part 36 settlement offers (and the effect of non-Part 36 offers), recovery of inquest costs in a civil claim and suchlike.
Matthew's view is that getting a good result on the costs of litigation is as important as getting a good result in the litigation itself.
He deals with assessments of costs. Whilst he prefers disputes of law and principle in relation to costs, his A-levels in maths and further maths have never left him and he finds the number-crunching exercises straightforward. He regularly undertakes costs budgeting hearings and usually provides the outcome in a revised excel spreadsheet (precedent-H) format to minimise the work required from an instructing solicitor after such hearing.
Professional memberships:
Personal Injury Bar Association
Qualifications & awards: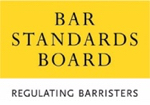 Matthew White is regulated by the Bar Standards Board (BSB) and holds a current practising certificate. If you are not satisfied with the service provided, please read
here
.