Matthew is exceptionally user friendly with me and my clients, always has time to answer my queries and can turn his mind to the most complicated of cases/issues with speed and enthusiasm. His knowledge of the law and his forensic approach always serves him well."
Legal 500, 2021
Personal Injury
Matthew routinely deals with all aspects of personal injury litigation for both claimants and defendants. He aims for a roughly equal split between claimant and defendant work, taking the view that it makes for a more rounded and better lawyer to have insight into the thinking of the opponent.
With over 20 years' experience, he has considerable expertise in highway law, industrial diseases (particularly asbestos), inquests and costs, as well as the more routine employers' liability, public liability and road traffic claims. He has been described by clients as "forensically thorough" with "fantastic attention to detail."
He has practiced in employment law for many years and is used to dealing with cases in which there is crossover between an employment dispute and an injury claim.
He regularly advises and represents clients in catastrophic injury claims, including in particular traumatic brain and spinal cord injuries, and serious orthopaedic or amputation cases.
Matthew handles the full range of industrial disease cases from mesothelioma and asbestos related claims to other respiratory diseases, cancers, noise induced hearing loss, work-related upper limb disorders, dermatitis and occupational stress.
He has a particular interest and expertise in matters of highway law and is "go to" counsel for a number of local authorities in relation to the questions of when a way is a highway, when a highway is a highway maintainable at public expense, and the effect that these issues have on duty and standard of care.
Matthew also advises on all aspects of costs issues arising out of personal injury claims including qualified one-way costs shifting, the application of Part 36 settlement offers (and the effect of non-Part 36 offers), recovery of inquest costs in a civil claim and suchlike.
He thinks of himself as a "common lawyer" and enjoys occasional cases dealing with more obscure areas of law.
He is an able mathematician, with A-levels in maths and further maths. He routinely advises on and drafts complicated schedules of loss. He has a particular interest in and knowledge of claims for significant pension loss and is comfortable calculating such loss in money purchase, final salary and career average pension scheme situations.
Professional memberships:
Personal Injury Bar Association
Employment Law Bar Association
Qualifications & awards: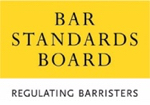 Matthew White is regulated by the Bar Standards Board (BSB) and holds a current practising certificate. If you are not satisfied with the service provided, please read
here
.