Patrick has an established clinical negligence practice. He acts for claimants and defendants in clinical negligence claims across a broad spectrum including dental treatment, general surgical errors and mental health care both in terms of liability and quantum issues.
Surgical disaster
Failure to diagnose
Failure to consent
Hospital deaths/Inquests
Negligent prescription and administration of drugs
Post-operative care
Obstetric/maternity cases
Cosmetic surgery
GP negligence
Nursing/midwifery
Dental negligence
Recent cases
Representing a young woman who fell victim to a catastrophic surgical injury to her bladder and vagina during a routine hernia operation. Liability and quantum were in dispute. The claim included complex issues as to future prognosis including the need for bladder reconstruction surgery, kidney damage and numerous issues as to future loss including a claim for IVF. The claim settled for a six figure sum.
Obtaining a narrative inquest verdict on behalf of a Claimant who died after she was injured by the explosion of an oxygen bottle in an ITU. The case was later settled by the industrial supplier and the NHS Trust co-defendant.
Advising in a case involving post-surgical infection in an allegedly negligent arthroscopy.
Professional memberships:
Personal Injury Bar Association
Qualifications & awards:
MA (Oxon) Modern History, First Class
LLB (Graduate) Nottingham Trent University, First Class
BVC Nottingham Trent University, Very Competent
Hardwicke Scholar and Sir Thomas More Bursary, Lincoln's Inn
Additional information:
Patrick is also one of the author's of the Costs Law: A Practitioner's Guide, recently published by Wilmington Legal.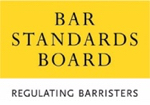 Patrick West is regulated by the Bar Standards Board (BSB) and holds a current practising certificate. If you are not satisfied with the service provided, please read
here
.