Patrick acts for Insurance companies in personal injury claims where fraud is an issue and also acts for claimant's where fraud is alleged or insinuated. He drafts pleadings, applications and schedules/counter schedules in cases of suspected fraud. His extensive experience in personal injury, combined with his ability to marshal large amounts of detailed evidence and his lively and effective cross-examination makes him a strong candidate for all aspects of civil fraud work.
Professional memberships:
Personal Injury Bar Association
Qualifications & awards:
MA (Oxon) Modern History, First Class
LLB (Graduate) Nottingham Trent University, First Class
BVC Nottingham Trent University, Very Competent
Hardwicke Scholar and Sir Thomas More Bursary, Lincoln's Inn
Additional information:
Patrick is also one of the author's of the Costs Law: A Practitioner's Guide, recently published by Wilmington Legal.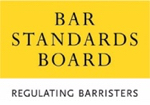 Patrick West is regulated by the Bar Standards Board (BSB) and holds a current practising certificate. If you are not satisfied with the service provided, please read
here
.