Patrick has a national practice, specialises in all areas of personal injury law including:
Employers' liability
Occupiers' and public liability
Highways Act cases
Holiday claims
Road traffic
Animals Act
Product liability and consumer protection
Sport accidents
Credit hire
Insurance and indemnity issues
Criminal Injuries Compensation claims and appeals
Patrick acts for insurance companies in personal injury claims where fraud is an issue and also acts for claimant's where fraud is alleged or insinuated. He drafts pleadings, applications and schedules/counter schedules in cases of suspected fraud. His extensive experience in personal injury, combined with his ability to marshal large amounts of detailed evidence and his lively and effective cross-examination makes him a strong candidate for all aspects of civil fraud work.
Patrick has a rapidly growing practice in occupational illness litigation particularly noise-induced hearing loss in the engineering, steel and textile industries. He also has an interest in HAVS, RSI, stress, occupational asthma and asbestos-related claims.
He also provides representation at inquests for both claimants and defendants.
Patrick has a rapidly growing practice in occupational illness litigation. For further details, see 'industrial disease'.
He is regularly instructed to conduct trials on the fast and multi track, and Joint Settlement meetings. He also provides representation at inquests and conducts CRU appeals.
He advises on liability and quantum and undertakes drafting work including complicated schedules and counter schedules. He has successfully conducted and defended appeals in the High Court.
He accepts instructions on a CFA basis and is happy to work to tight deadlines.
Patrick also delivers regular bespoke lectures for solicitors on his main areas of practice.
Recent cases (notable and/or recent cases) include:
Simultaneously defeating 12 claims for whiplash brought by passengers travelling on the same coach in a fundamental dishonesty case.
Successfully settling a road traffic claim for a young mechanic with permanent injuries and damages in excess of £200,000.
Successfully representing a large corporate defendant in an industrial asthma case which was defeated on limitation grounds.
Defeating a factory based noise-induced hearing loss claim on medical causation grounds.
Defeating a noise-induced hearing loss claim by a ship's captain working on a fleet of oil tankers.
Several successful appeals of CICA awards involving historical sexual abuse claims.
Successfully settling a claim by an industrial worker involved in a fatal accident who suffered long-standing PTSD.
Winning a claim for a bus company in which the whiplash injury of a passenger was alleged.
Defeating an employers' liability claim involving a pub landlord injured when he intervened in a bar room fight.
Winning a claim for credit hire on behalf of a claimant with a complex financial history in which fraud was insinuated.
Striking out a credit hire claim on Mitchell grounds.
Defeating a credit hire claim by a large BMW dealership.
Advising in several cases of psychological injury to children with autism.
Advising in an Animals Act case involving the severe injury of a woman attacked by a cow on a public footpath.
Defeating a claim against the Scout Association for alleged injury of a child on a camp site using a Compensation Act defence.
Obtaining a narrative inquest verdict on behalf of a claimant who died after she was injured by the explosion of an oxygen bottle in an ITU.
Professional memberships:
Personal Injury Bar Association
Qualifications & awards:
MA (Oxon) Modern History, First Class
LLB (Graduate) Nottingham Trent University, First Class
BVC Nottingham Trent University, Very Competent
Hardwicke Scholar and Sir Thomas More Bursary, Lincoln's Inn
Additional information:
Patrick is also one of the author's of the Costs Law: A Practitioner's Guide, recently published by Wilmington Legal.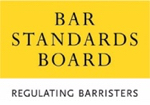 Patrick West is regulated by the Bar Standards Board (BSB) and holds a current practising certificate. If you are not satisfied with the service provided, please read
here
.