Patrick has a rapidly growing practice in occupational illness litigation particularly noise-induced hearing loss in the engineering, steel and textile industries. He also has an interest in HAVS, WRULD/RSI, stress, occupational asthma and asbestos-related claims.
He specialises in all areas of industrial disease work including:
NIHL
HAVS
WRULD/RSI
Stress
Occupational asthma/respiratory illness
Asbestos-related claims
Recent cases include:
Representing a young man with a "golden ticket" engineering job injured in complex workplace accident with high levels future loss. Liability, causation and quantum were in dispute. The claim involved complex future loss of earnings claim including disputes about expenses payments and comparators. Employment consultant and forensic accountant evidence were obtained. The claim settled for six figure sum.
Multi-track trial appearing for defendant Shipping Line. Former Merchant Navy Ship's Master who worked on oil tankers claimed for Noise Induced Hearing Loss. Complex issues as to liability evidence and nature of work aboard a fleet of 7 tankers including ship-based acoustic engineering evidence. All issues in dispute including liability, medical causation and quantum. claimant agreed drop hands on second day of trial.
Animals Act claim representing the claimant. Farm manager crushed in pen by a cow. Serious upper arm/shoulder injury with significant past and future loss claims involving loss of expenses, accommodation, pension, and earnings. Employment consultant evidence. Case settled for six figure sum.
Successfully settling a claim by an industrial worker involved in a fatal accident who suffered long-standing PTSD.
Representing a large corporate defendant in an industrial asthma case which was defeated on limitation grounds.
Defeating a factory based noise-induced hearing loss claim on medical causation grounds.
Defeating an employer's liability claim involving a pub landlord injured when he intervened in a bar room fight.
Winning an NIHL claim by a female employee of an international shoe manufacturer.
Six figure settlement of a claim by a lorry valeter who was crushed and suffered serious chest and shoulder injuries.
Representing a communications expert who suffered NIHL during his work for the intelligence services both at GCHQ and abroad.
Professional memberships:
Personal Injury Bar Association
Qualifications & awards:
MA (Oxon) Modern History, First Class
LLB (Graduate) Nottingham Trent University, First Class
BVC Nottingham Trent University, Very Competent
Hardwicke Scholar and Sir Thomas More Bursary, Lincoln's Inn
Additional information:
Patrick is also one of the author's of the Costs Law: A Practitioner's Guide, recently published by Wilmington Legal.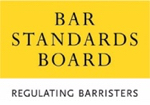 Patrick West is regulated by the Bar Standards Board (BSB) and holds a current practising certificate. If you are not satisfied with the service provided, please read
here
.