Zoë has particular expertise in trusts in the context of both financial remedy proceedings and in cohabitation disputes.
Zoë is a financial remedy specialist dealing with complex cases involving significant assets as well as more modest asset cases. She has particular expertise in cases involving issues such as third-party intervenors, insolvency, complex pensions, trusts, and inheritance issues.
Zoë has dealt with numerous cases involving international disputes and assets based abroad.
She has extensive experience of advising and representing clients in relation to disputes involving ToLATA and additional issues which often accompany them such as civil and partnership disputes, intervention in matrimonial financial remedy cases, Proceeds of Crime Act claims and claims for financial provision under schedule 1 of the Children Act.
Zoë has been involved in numerous multi-track trials in many different areas of the country and have successfully dealt with cases before the Land Registry Adjudicator, County Court, High Court and at appellate level, as well as in multi-party mediation.
Recent work includes:
A case relating to both constructive and resulting trusts involving multiple properties and complex issues of tracing of funds held on trust.
A dispute over whether a trusts was a nuptial settlement for the purposes of financial remedy proceedings.
A claim to set aside deeds of trust as a result of alleged duress.
Conveyancing negligence as a result of which the property was not registered in the names of either party and the beneficial and legal ownership had to be determined.
A case with substantial payments by a parent to the purchase of a matrimonial home where the entitlement to beneficial interests were disputed.
Professional memberships:
Family Law Bar Association
Resolution (Associate Member)
Professional Negligence Bar Association
Western Circuit
South Eastern Circuit
Society of Mediators
Qualifications & awards:
BA Joint Hons (Bristol), PGDL (City)
Scholarships David Karmel Award & Lord Justice Holker Scholarship (Gray's Inn)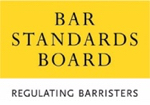 Zoë Saunders is regulated by the Bar Standards Board (BSB) and holds a current practising certificate. If you are not satisfied with the service provided, please read
here
.