"Zoë is very willing to go the extra mile for your case."
LEGAL 500, 2022
DIVORCE AND FINANCIAL REMEDY
Zoë is a specialist family law barrister completed her pupillage with Falcon Chambers, before moving to Bristol to practice family law in October 2004. This background gives her particular insight into cases involving chancery law issues.
Zoë has extensive experience of cohabitation disputes involving ToLATA and Applications under Schedule 1 of the Children Act, and is often asked to advise both in writing and in conference as well as acting in disputed cases in the High Court, County Court and before the land registry adjudicator.
She has expertise in financial remedy cases involving multiple properties, trusts of land, complex pensions and insolvency. Zoe has experience in cases involving confiscation order and proceeds of crime act issues and international enforcement of maintenance orders.
Zoë has a fast-growing professional negligence practice dealing with claims involving solicitors arising primarily from cohabitant disputes including ToLATA, trusts and estates, divorce, financial remedies and general matrimonial work.
Zoë is one of the authors for the Dictionary of Private Children Law (2022). The book is a unique reference guide to the key concepts, cases and practice of private children law. Read more here.
Recent work includes:
A case in which a multi-million pound property portfolio was involved and there were disputed issues as to contributions.
A farming dispute as to family ownership of various assets on the farm estate.
A case in which the parties ran a successful international business and partnership / company law issues required resolution.
Non-disclosure of significant sums of money requiring enforcement by way of judgment summons.
A binding agreement between the parties was alleged to have taken place years before proceedings were issued.
Enforcement of a children act order in which serious allegations of sexual abuse had been made but were found not to be true. An enforcement order of 40 hours of community service was made
A child psychologist to assist with issues of serious emotional harm being caused to a child.
Removal of children to Australia in which there were disputes as to the court's jurisdiction to make orders and the habitual residence of the children.
A case in which the children were made wards of court as a result of risk of abduction to Syria.
Change of residence as a result of difficulties with contact orders.
A case relating to both constructive and resulting trusts involving multiple properties and complex issues of tracing of funds held on trust.
A dispute over a farming estate involving contested probate and inheritance act claims as well as proprietary estoppel.
A claim to set aside deeds of trust as a result of alleged duress.
Conveyancing negligence as a result of which the property was not registered in the names of either party and the beneficial and legal ownership had to be determined.
A case involving substantial payments by a parent to the purchase of a matrimonial home where the entitlement to beneficial interests were disputed.
Zoe is a IFLA qualified arbitrator in financial matters. For further information about our alternative dispute resolution services click here.
Appointments:
Deputy District Judge
Professional memberships:
Family Law Bar Association
Resolution (Associate Member)
Professional Negligence Bar Association
Western Circuit
South Eastern Circuit
Society of
IFLA qualified arbitrator in financial matters
Qualifications & awards:
BA Joint Hons (Bristol), PGDL (City)
Scholarships David Karmel Award & Lord Justice Holker Scholarship (Gray's Inn)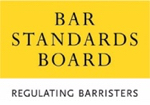 Zoë Saunders is regulated by the Bar Standards Board (BSB) and holds a current practising certificate. If you are not satisfied with the service provided, please read
here
.