James regularly acts for claimants and defendants and their insurers when allegations of fundamental dishonesty or wider fraud are alleged. He has experience in RTA and EL/PL claims of: staged accidents; phantom passenger claims; LVI, and dishonest or exaggerated injury or loss claims after genuine accidents; and dishonest credit hire claims.
Recent work includes:
Securing a finding of fundamental dishonesty for a defendant against all three claimants, who were the driver and passengers respectively, of a vehicle involved in very low speed collision with the defendant's vehicle. The DCJ for Bristol described all three claims as being tainted by 'root and branch' fundamental dishonesty.
Acting for occupiers or employers in cases where the claimant is said to have deliberately staged or manufactured an accident at work or on the premises.
Acting successfully for two claimants at trial where a phantom passenger defence was raised.
Professional memberships:
Personal Injury Bar Association
Western Circuit
Qualifications & awards:
LLB (Hons) (Nottingham University) –  Law with European Law (2010)
BPTC, College of Law (2011)
LLM, Bristol University (2012)
Erasmus Scholar
Nottingham University Mooting Competition and Law Graduates' Association Moot Prize Winner
Westlaw UK Mooting Competition Winner (judged by Jackson LJ)
Lord Justice Jackson's Award for Best Submissions at Westlaw UK Moot Final
National Mock Trial Competition Semi-Finalist
Herbert Smith Mooting Competition Winner (Bristol University, judged by Lord Kerr, Supreme Court Justice)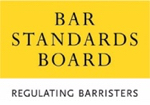 James Hughes is regulated by the Bar Standards Board (BSB) and holds a current practising certificate. If you are not satisfied with the service provided, please read
here
.