James has experience acting for both claimants and defendants in claims arising out of the Package Travel, Package Holiday and Package Tours Regulations 1992 in claims for gastric illness, including those of life-changing severity, as well as physical injuries sustained while on holiday. He has a working knowledge of French and Spanish. He is happy to assist lay and professional clients in the translation of, or communication in, those languages when advising on accident abroad claims.
Professional memberships:
Personal Injury Bar Association
Western Circuit
Qualifications & awards:
LLB (Hons) (Nottingham University) –  Law with European Law (2010)
BPTC, College of Law (2011)
LLM, Bristol University (2012)
Erasmus Scholar
Nottingham University Mooting Competition and Law Graduates' Association Moot Prize Winner
Westlaw UK Mooting Competition Winner (judged by Jackson LJ)
Lord Justice Jackson's Award for Best Submissions at Westlaw UK Moot Final
National Mock Trial Competition Semi-Finalist
Herbert Smith Mooting Competition Winner (Bristol University, judged by Lord Kerr, Supreme Court Justice)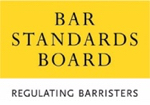 James Hughes is regulated by the Bar Standards Board (BSB) and holds a current practising certificate. If you are not satisfied with the service provided, please read
here
.