Natasha is a strong advocate, robust and able to think creatively to reach a novel solution to difficult legal issues."
Legal 500, 2022
Commercial Litigation
A significant amount of Natasha's practice consists of commercial/commercial chancery matters. She has acted in a variety of contractual disputes (carriage, consumer credit, equine, guarantees, hire, IT, NHS etc.) including complex collateral contracts. She is regularly instructed in partnership disputes, subrogated insurance claims involving complex multi-party litigation and insurance matters generally, inclusive of coverage. She has also been involved in frustration and restraint of trade cases. Her client base is broad, ranging from individuals to major financial institutions and international companies inclusive of high street brands.
Her experience includes:
An international commercial arbitration dispute worth c. US $3m seated in London under the ICC Arbitration Rules 2012
A c.£1.65m insolvency matter involving allegations of breach of fiduciary duties by LPA receivers
A claim concerning failure to pay, novation and agency in respect of construction contracts valued at £1.8 million
A claim worth c.£500,000 regarding termination of a fulfilment contract with issues of interpretation, implied terms, force majeure and misrepresentation
A breach of contract and breach of confidence dispute concerning an IT contract and improper retention of data
A seven figure claim in respect of a 50% profit share in a partnership or alternatively joint venture
A claim regarding repayment of a significant sum loaned on the basis of terms recorded in promissory notes
A disclosure dispute concerning a liquidated company which had previously managed a fund in excess of £100m
Advising on a brokering deal in respect of a classic car (a 1957 Mercedes 300SL Roadster costing over £800k)
A dispute over restoration of historic documents
An injunction to recover 3D digital models of yachts and superyachts
Delivery up proceedings for a gin manufacturer
Junioring on a dispute concerning new technology and emerging markets on an international scale expected to be worth many millions
Successfully representing a major financial institution at trial in relation to allegations of mis-selling
Natasha also has experience in niche areas such as deceit, defamation, dishonest assistance and malicious falsehood. She was instructed by the GLD's commercial litigation team as part of teams of senior and junior counsel in relation to multimillion pound disputes concerning Francovich claims and unlawful interference claims.
Appointments:
Contributing Author to LexisPSL as a Restructuring and Insolvency Expert (2021)
Professional memberships:
COMBAR
Chancery Bar Association
Professional Negligence Bar Association
Qualifications & awards:
LLM International Commercial Law (Distinction), University of Nottingham
BVC, BPP
LLB Law (Hons), University of Hull
Bristol Law Society's "Barrister of the Year 2017"
Istituto di Studi Economici e per l'Occupazione Scholarship
Ferens Scholarship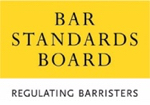 Natasha Dzameh is regulated by the Bar Standards Board (BSB) and holds a current practising certificate. If you are not satisfied with the service provided, please read
here
.