Natasha will look at the bigger picture to provide the clients with clear but rounded advice. 'She does not just consider one aspect of a case but takes all solutions and pathways into consideration. Always friendly and ready to discuss matters. Very pragmatic and approachable.' "
Chambers UK, 2021
Chancery
Natasha has extensive experience of wills, trusts and probate matters. She is regularly instructed as sole counsel on matters of significant value from pre-action through to trial or mediation. Natasha advises on all aspects of estate administration and is particularly familiar with applications to remove personal representatives and trustees.
Natasha was recently successful in 2 joined trials heard in the Chancery Division of the High Court (Scott v Allen [2019]; Smith, Binns & Clarke v Scott [2020]). She acted for the administrator in a claim concerning the presumption of revocation and an application for his removal. Natasha also represented him in a claim for an account and a declaration as to ownership of property, the main asset being secured in the interim as a result of her application for a freezing injunction in the sum of £625,000."
Natasha acted as junior to Leslie Blohm QC in respect of the administration of the estate of the late Barry Pring, a case which received national press coverage. This concerned a millionaire who died intestate in the Ukraine and the issue of forfeiture.
Natasha was sole counsel for the defendants in Sollis v Leyshon & Leyshon [2018] EWHC 2853 (Ch). This was a complex 3-day trial concerning breach of trust, duress, proprietary estoppel, resulting trusts, unconscionability, undue influence and unjust enrichment. The scope of the Claimant's case was reduced to one of undue influence as a result of her oral evidence.
Natasha's experience includes:
Allegations of duress and undue influence
Applications to consolidate proceedings
Approval hearings
Beddoe applications
Breach of trust
Claims against personal representatives and trustees including applications for their removal, conflicts of interest and self-dealing
Claims based on constructive trusts, proprietary estoppel or resulting trusts
Claims involving minors and unborn children
Claims under the Inheritance (Provision for Family and Dependants) Act 1975 by adult children, partners and spouses including applications for permission to bring such claims out of time
Construction and rectification of trusts and wills
Court of Protection matters (for more information see Natasha's Court of Protection CV)
Deeds of compromise and deeds of variation
Derivative claims
Devastavit
Disclosure requests
Estate administration queries and applications for directions
Forfeiture
Intestacy and partial intestacy inclusive of attempts to determine lineage
Lifetime gifts
Mirror wills
Mutual wills
Probate claims i.e. grant of probate, revocation of grant and will validity challenges
ToLATA claims
Professional memberships:
Qualifications & awards:
LLM International Commercial Law (Distinction), University of Nottingham
BVC, BPP
LLB Law (Hons), University of Hull
Bristol Law Society's "Barrister of the Year 2017"
Istituto di Studi Economici e per l'Occupazione Scholarship
Ferens Scholarship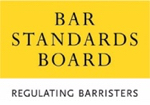 Natasha Dzameh is regulated by the Bar Standards Board (BSB) and holds a current practising certificate. If you are not satisfied with the service provided, please read
here
.