She's very pragmatic, approachable and thorough, sometimes picking up on things you wouldn't necessarily pick up on yourself and taking perspectives you might not have thought of. Natasha has already forged a clear path to success, looking at the bigger picture to provide clients with clear but rounded advice."
Chambers UK, 2021
Real Estate Litigation
Natasha receives instructions across the spectrum of property and real estate concerning agricultural, commercial and residential property. She is often instructed on particularly complex matters e.g. she acted in a 3-day trial concerning allegations of: breach of trust; duress; resulting trusts; proprietary estoppel; unconscionability; undue influence and unjust enrichment in the High Court.
Natasha is regularly engaged in ToLATA cases. She has been instructed in numerous mediations and represented clients at joint settlement meetings.
Her experience includes:
Adverse possession claims
Boundary disputes including those in the First Tier Tribunal (Property Chamber) Land Registration Division
Contracts for the sale of land
Dilapidations
Disputes involving management companies
Easements (especially rights of way and prescriptive easements)
Estate rentcharges
Forfeiture including declarations of breach of covenant in the Leasehold Valuation Tribunal in Wales
Injunctions
Landlord and tenant disputes (especially deposit protection, possession claims, prescribed information, harassment, unlawful eviction validity of notices etc.)
Land registration
Licences
Mortgage actions
Nuisance
Overage agreements
Professional negligence claims (for more information please see Natasha's professional negligence CV)
Restrictive covenants including applications to modify in the Upper Tribunal (Lands Chamber)
Restrictions on property development due to graveyards
Rights of light
Right to buy
Service charges
Trespass
Trust disputes and ToLATA claims concerning constructive trusts, resulting trusts and proprietary estoppel
Professional memberships:
Qualifications & awards:
LLM International Commercial Law (Distinction), University of Nottingham
BVC, BPP
LLB Law (Hons), University of Hull
Bristol Law Society's "Barrister of the Year 2017"
Istituto di Studi Economici e per l'Occupazione Scholarship
Ferens Scholarship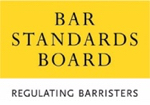 Natasha Dzameh is regulated by the Bar Standards Board (BSB) and holds a current practising certificate. If you are not satisfied with the service provided, please read
here
.