Natasha gives a very thorough review of issues and detailed written advice, thus clients feel very confident with her approach. She is so enthusiastic and determined to put in the hard yards. Solicitors love her and she fights her corner really hard."
Chambers UK, 2022
Real Estate Litigation
Natasha specialises in advising and representing clients on proprietary estoppel and trust claims in relation to land, especially TOLATA claims (including those linked with Schedule 1 of the Children Act 1989). She has dealt with numerous cases concerning disputes over beneficial interests in property which involve arguments regarding: constructive trusts, duress, proprietary estoppel, resulting trusts, unconscionability, undue influence and unjust enrichment. She is regularly instructed on mediations and joint settlement meetings in these cases.
Natasha has been instructed on a wide range of agricultural, commercial and residential property matters with her experience including the Residential Property Tribunal and the Leasehold Valuation Tribunal. She also has a particular interest in:
Recent work includes:
A dispute concerning beneficial interests in several investment properties in multiple jurisdictions
A claim to set aside an express declaration of trust on the basis of duress and/or undue influence due to coercive control and physical violence
A Pallant v Morgan equity dispute between companies regarding the purchase of a £1.6m plot of land
A proprietary estoppel claim based on an express promise by a deceased promisor, and alternatively acquiescence, in relation to land subject to an agricultural tie
A claim for specific performance of an agreement for the sale of land pursuant to the expedited summary judgment procedure as between vendors
A nuisance and negligence claim resulting from a fire which caused extensive damage to a range of commercial buildings.
A claim involving breach of contract, negligence and breach of the Consumer Protection Act 1987 regarding allegedly defective sofas which were said to have resulted in a total loss of a property
A forfeiture action concerning arguments over insurance coverage and frustration due to COVID in respect of non-payment of rent
A dispute concerning beneficial interests in a property where the legal owner was a Guernsey registered company and the alleged beneficial owners had been subjected to numerous bankruptcies.
Professional memberships:
COMBAR
Chancery Bar Association
Professional Negligence Bar Association
Qualifications & awards:
LLM International Commercial Law (Distinction), University of Nottingham
BVC, BPP
LLB Law (Hons), University of Hull
Bristol Law Society's "Barrister of the Year 2017"
Istituto di Studi Economici e per l'Occupazione Scholarship
Ferens Scholarship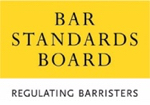 Natasha Dzameh is regulated by the Bar Standards Board (BSB) and holds a current practising certificate. If you are not satisfied with the service provided, please read
here
.