She is an absolute ball of energy. She is good in court and fights her case. She is very thorough and she thinks outside the box."
Chambers UK, 2022
Chancery
Natasha has a wealth of experience representing claimants and defendants in this field. Her practice concerns the professional liability of agents, brokers, legal professionals (solicitors and barristers), construction professionals (architects, surveyors etc.), engineers, executors, financial professionals, trust companies, trustees and valuers. She is also instructed on coverage matters.
Natasha is accustomed to dealing with multifaceted claims involving breach of fiduciary duty and breach of trust by executors or trustees in addition to making tactical applications. She undertook a 3-month secondment at RPC LLP in which she advised on, and drafted various documents in respect of, a broad range of solicitors' professional negligence claims.
Her experience includes:
A claim worth c.£2m (including a Part 20 claim) in respect of mortgage advances, a failure to advise as to open market value, and a failure to undertake various assessments involving allegations by a large financial institution against a law firm and a firm of surveyors
A c.£1.65m insolvency matter involving allegations of breach of fiduciary duties by LPA receivers.
Advisory failures by solicitors as well as cyber fraud and mishandling of funds.
Design and advisory failures by construction professionals including inaccurate valuations, defective surveys and issues with a development scheme and an eco-project.
Defective building works.
Estate maladministration.
More details can be found on Natasha's construction & engineering, property damage & insurance and wills & trusts CVs.
Professional memberships:
COMBAR
Chancery Bar Association
Professional Negligence Bar Association
Qualifications & awards:
LLM International Commercial Law (Distinction), University of Nottingham
BVC, BPP
LLB Law (Hons), University of Hull
Bristol Law Society's "Barrister of the Year 2017"
Istituto di Studi Economici e per l'Occupazione Scholarship
Ferens Scholarship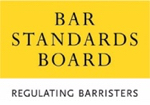 Natasha Dzameh is regulated by the Bar Standards Board (BSB) and holds a current practising certificate. If you are not satisfied with the service provided, please read
here
.