Natasha is very responsive, extremely thorough, pragmatic and easy to work with as part of the team. She is an assertive and tenacious advocate."
Legal 500, 2021
COMMERCIAL LITIGATION
Natasha has a broad range of experience in corporate and personal insolvency disputes including complicated matters where the issues require knowledge of her other practice areas. She also accepts instructions in relation to international corporate law and insolvency.
Natasha attended the Court of Appeal with her then pupil master in Davy v Pickering and others [2017] EWCA Civ 30. This successful matter concerned restoration to the register of a dissolved company.
Her experience includes:
An application for disclosure of documents used in other proceedings in the Chancery Division, Companies Court involving the Company Directors Disqualification Act 1986 and a company in liquidation which managed a fund in excess of £100m
An application for deferment of dissolution in which she successfully argued that the dissolution date used by Companies House involved an incorrect interpretation of section 201(2) of the Insolvency Act 1986
Bankruptcy matters including: annulment of bankruptcy orders; bankruptcy petitions; charging orders post-bankruptcy; disputes concerning sums owed after discharge; disputes concerning the extent of a bankrupt's assets including beneficial interests in property; suspension of discharge from bankruptcy; transactions at an undervalue; and trustees' applications for formal examination of the bankrupt.
Partnership liability following the bankruptcy of a partner
Setting aside statutory demands
The application of the Administration of Insolvent Estates of Deceased Persons Order 1986
Winding up proceedings including injunctions in respect of winding-up petitions
Natasha has recently joined LexisPSL panel of restructuring & insolvency experts, and produced seven insolvency practice notes concerning general partnerships and limited partnerships. Read more here.
Appointments:
Contributing Author to LexisPSL as a Restructuring and Insolvency Expert (2021)
Professional memberships:
COMBAR
Chancery Bar Association
Professional Negligence Bar Association
Qualifications & awards:
LLM International Commercial Law (Distinction), University of Nottingham
BVC, BPP
LLB Law (Hons), University of Hull
Bristol Law Society's "Barrister of the Year 2017"
Istituto di Studi Economici e per l'Occupazione Scholarship
Ferens Scholarship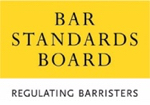 Natasha Dzameh is regulated by the Bar Standards Board (BSB) and holds a current practising certificate. If you are not satisfied with the service provided, please read
here
.